Home>>> Steel Building Color Charts

I-Beam Building Color Chart

SIGNATURE 200® Standard Colors.
SILICONIZED POLYESTER
Polar White is a Straight Polyester

All products are available in either smooth or embossed finish. Trim is available in all colors. A 25-year limited paint warranty is available for all colors upon written request. For locations outside the continental USA and Canada, please inquire.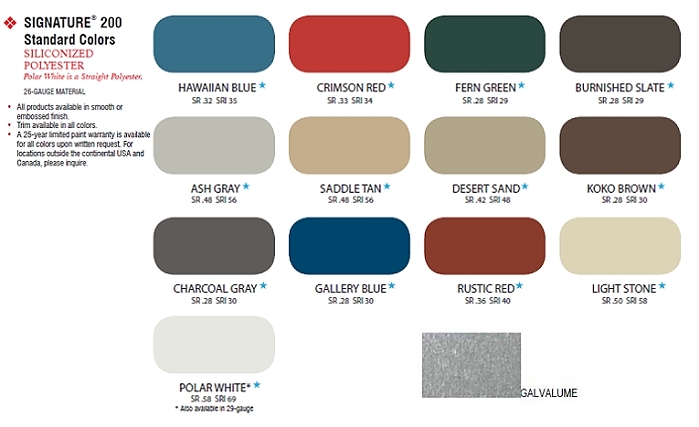 * Color shown may vary slightly from the actual color. Please call for a metal color chip to verify color selection.